Worldpride, Eurogames & 1.1 Democracy festival
Image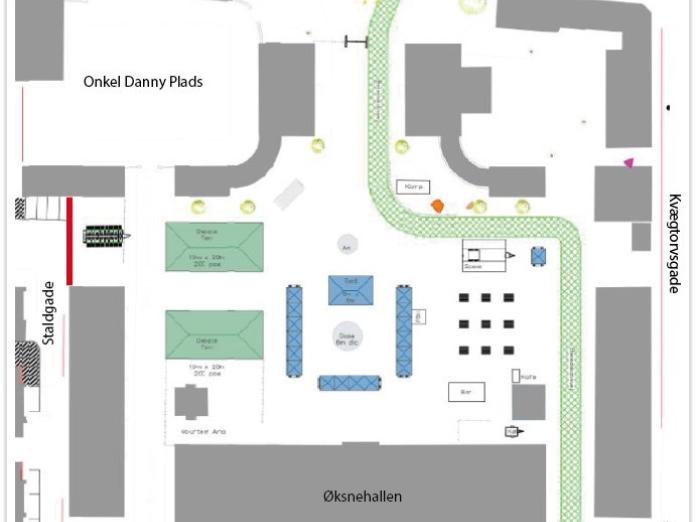 This year, the event is larger than usual, as Copenhagen hosts both World Pride, Eurogames and 1: 1 Democracy Festival, which is the largest LGBTI + forum to date.
1: 1 Democracy Festival takes place in The Brown Meatpacking District and the event area includes both Øksnehallen and the areas around Øksnehallen.
Read more about the events on the organizer's own website.
The set-up starts on Saturday 14 August and it is expected that it will all be packed down late on Sunday 22 August. During the period, traffic in The Brown Meatpacking District will be extremely limited.
It is recommended that everyone find out about alternative routes for deliveries and refuse collection and inform relevant companies and partners about this.
It will be possible to drive in from Halmtorvet and drive east around Øksnehallen. The western road will be blocked, just as the wooden gate between The Brown and Grey Meatpacking District will be blocked during the period.