The Meatpacking District won the Danish Light Prize 2021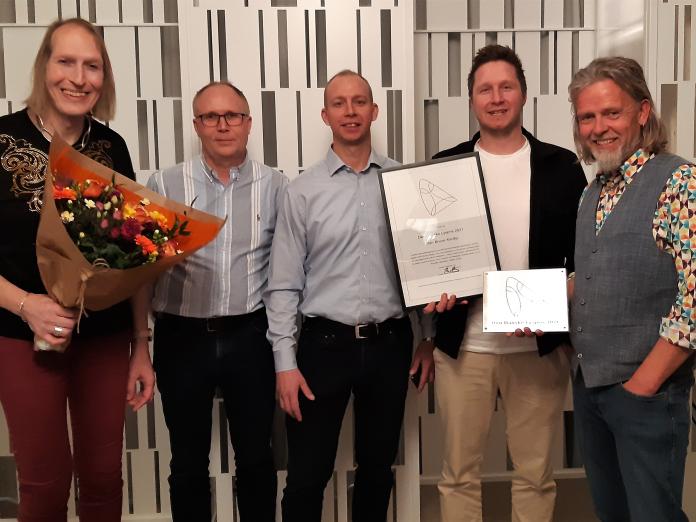 The happy award recipients (from left): Project Manager Thomas Simone Maare, Electrical Engineer Kasper Jørgensen, Electricians David Henriksen and Andreas Speldewinde and Neighborhood Manager Niels Birk
Thursday 24 March 2022, at a prestigious award ceremony in the Danish Center for Light, it was revealed that the winner of the Danish Light Prize 2021 was the new outdoor lighting in Brown Meatpacking District.
The project entitled "The sky over the Brown Meatpacking District" won with the following justification (excerpt):
"The security-creating and socially joining properties of light are strongly experienced in Brown Meatpacking District, where the surprise is that darkness also plays a crucial role for the whole. View of the dark night sky from a place in the city center, which is surrounded by well-lit vertical surfaces, is a magnificent experience ".
The project team and KEID is happy for the great award and are pleased that the project has thus been nominated for the Nordic lighting award, which will be decided in September 2022.
Thanks to the Danish Center for Light, Light Architect Bjarne Schläger, Kasper Jørgensen from consulting engineering company Gert Carstensen and the team from Svend Lajer & Søn El-Anlæg.
And a big thanks to architect Jesper P. Jensen from the Palaces and Culture Agency for a good collaboration during the development of the project.