The light in the Brown Meatpacking District has been nominated for a prestigious award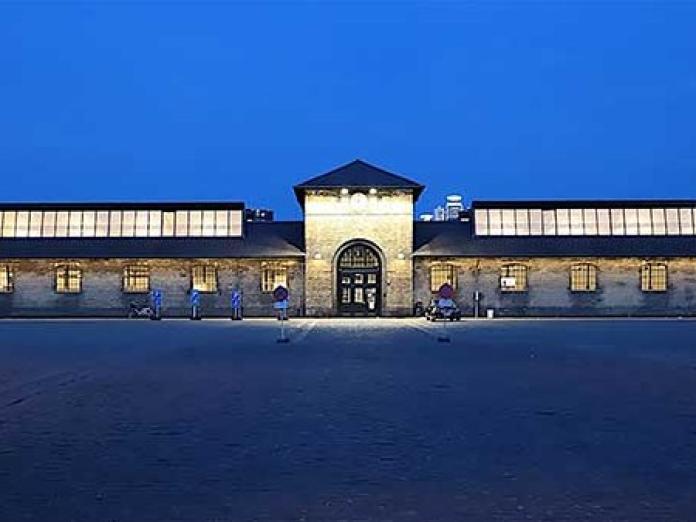 Photographer
Bjarne Schläger
The Danish Center for Light writes in their nomination:
"Harmonious and stylish lighting highlights the classic preferences in architecture, buildings and urban spaces in Copenhagen's cultural powerhouse the Brown Meatpacking District.
the Brown Meatpacking District has a fantastic night sky, which differs from many other of the capital's urban spaces. The almost sacred atmosphere was to be preserved in the renovation of the lighting, but at the same time the lighting was also to be optimized for more use and more cultural activities. Immediately incompatible desires. But thanks to good cooperation, we have succeeded in creating a lighting that both preserves the darkness and opens up more functions. As a traditional Venetian urban space, all basic lighting is placed and mounted on facades and under eaves, which define the delimitation and extent of the various urban spaces supplemented by a few masts. The light diminishes towards the center of all rooms, squares and streets, and everywhere there is a beautiful vue over the space and the architecture of the classic facades. For the project, a new Mini Copenhagen lantern has been developed, and a corresponding console, which is adapted in proportions and scale to the relatively low stable buildings. The lamp fulfills and satisfies desires for light quality, aesthetics and architectural expression. The long streets and individual rooms thus appear with a precise visual sharpness with the new opal lights in a fixed rhythm and rhythm defined by the building rhythm. When the Danish Agency for Culture wanted the 60-meter-long Øksnehallen kept free of wall lights with the exception of the frontispiece, it was exceptionally accepted to use LED lighting hidden in eaves to create a faint light accentuation of the facade and outdoor lighting in the immediate area.
At Kalvetorvet to the south, there is an art school, theater school and music school. Here, the lighting is made with LED line lights under the eaves, which in the most beautiful way frame the area for the many children. In addition, newly designed wooden masts with Nightspot lamps with RGB for dynamic light and staging of the evening and night for the many young users have been added. In addition to pre-programmed scenarios, there is also user access via tablet to design special scenarios for the children's events. At the same time as the many requirements for lighting, Kvægtorvet has been made usable for large events. An electrical outlet for renting electricity makes it possible to set up a big screen for European Championship football, Pride, open air films and other events ad libitum. "
We are very honored about the nomination and are, at first, just proud to be in the final sprint at all, among as good projects.
The prize will be awarded on the 24th of march 2022.
Fakta
Client: Copenhagen Municipality & Copenhagen Properties
Architect and lighting design: Bjarne Schläger Design ApS
Engineer: Gert Carstensen A / S - Consulting Engineering Company v. Kasper Jørgensen
Contractor: Svend Lajer & Søn El-Anlæg A / S
Lighting Suppliers: Light Constructor, Signify. Willy Meyer / Delux Denmark and Louis Poulsen,